Plausible
1.4.4
Plausible Analytics è un'alternativa a Google Analytics semplice, open source, leggera e rispettosa della privacy
Technical contact Uku Täht
Vitality:
96%
i
The vitality index, as explicited in the guidelines for the acquisition and reuse of software for Italian PA, is calculated according to the following four main categories:
Code activity: the daily number of commits and merges;
Release history: the daily number of releases;
User community: the number of unique authors;
Longevity: the age of the project.
The ranges of every measure can be found in the vitality-ranges.yml file.
Development status: stable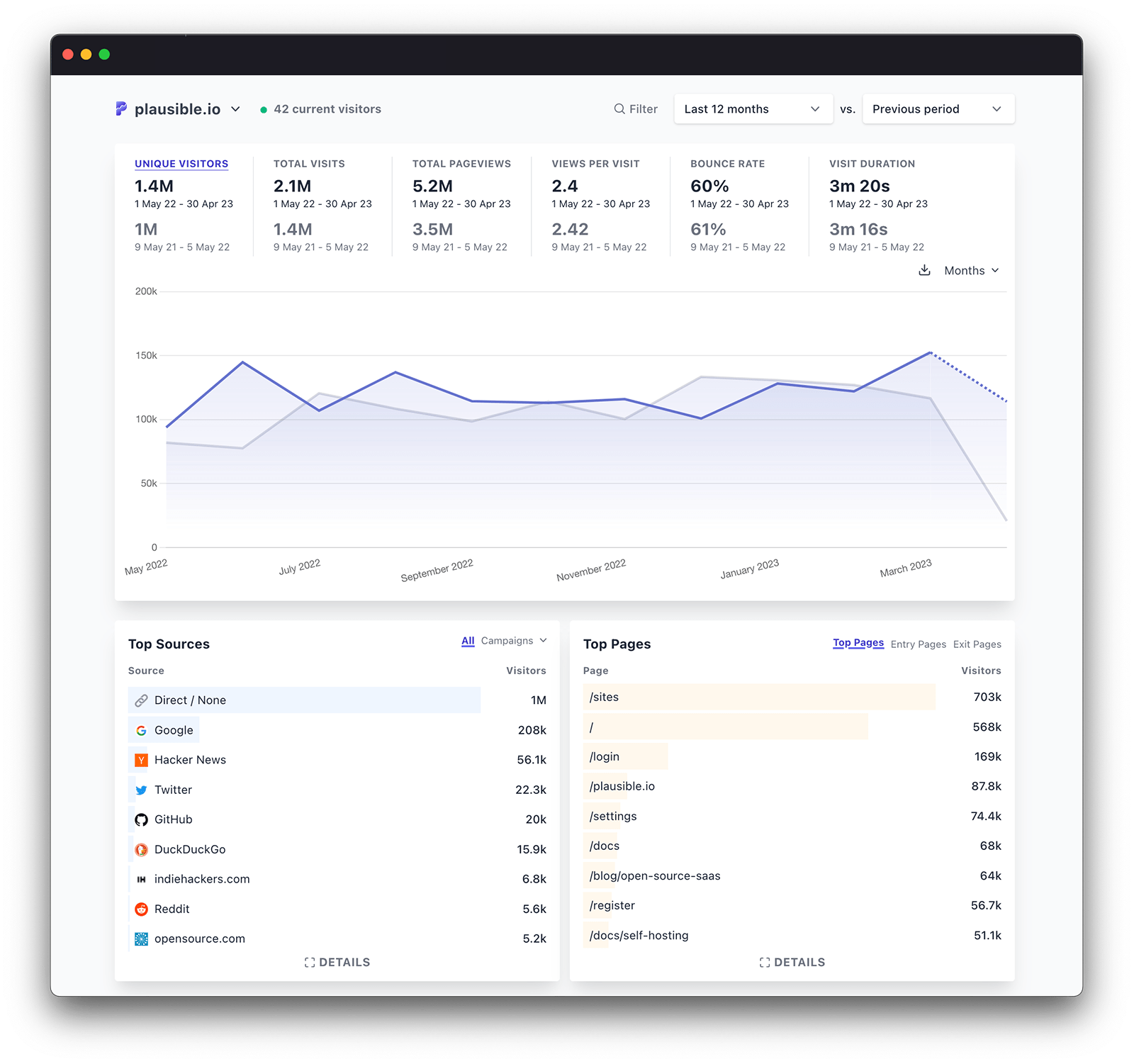 ---
Software functionality
Interfaccia amichevole
Nessun cookie
Conforme GDPR
Last release 2022-01-26 (1.4.4)
Type of maintenance community
List of dependencies None
Others information
Supported languages English
Italian
no
Chinese
French
Spanish
German

Extended description
Plausible Analytics è un'alternativa a Google Analytics semplice, open source, leggera e rispettosa della privacy
Non usa cookie ed è conforme al GDPR.